For a List of Houses for Sale in Anaheim Hills
Mike and Travis are an institution among realtors Anaheim Hills. They stand out for their comprehensive knowledge and skill in real estate brokerage. Due to their impeccable realtor-client rapport and their success in sales, the two often receive clients who are referred by others. 
Their key specializations include the sale and marketing of residential properties and lender properties. This has seen them build a record of finding the perfect home for each of their clientele.
Mike's contribution to the team is especially enriched by his past experience in manufacturing and retail sales. The father of three is a graduate in Business administration. He has moved from working in his firm in the mid-90s to being a top realtor of Anaheim Hills real estate. A core indicator of his professional achievement is his membership in the Hall of Fame of the American realtors.  
With a background in the lending business, construction, and interior design, Travis perfectly complements the expertise of his colleague realtor. He has excellent personal relations skills and ensures that the clients love what they see. When a photographer is tasked with presenting a pictorial preview of a property, Travis will make sure to be present and oversee an impeccable job. 
The duo has a 'Book of Business' that lists service providers from which clients can choose. Thanks to their long years as residents of Northern Orange County, they provide their clientele with precise information about the best neighborhoods in the region, the proximity of the property to schools, and the prevailing real estate trends. No doubt the two owe their success to their capacity to complement each other. You can easily make out that the duo has won the hearts of their clientele from these words of a reviewer on Zillow.com: "Travis and Mike are super honest and super experienced."
Backed by the tremendous resources of First Team Real Estate and CHRISTIE'S International Mike Kelly and Travis Fairweather have the skills, expertise and passion for making your real estate dreams come true.
Beautifully maintained with a highly sought after first floor bedroom (or office) & bath. This gorgeous two level pool home has an over sized bonus room that could be a 6th bedroom! The back yard is a private oasis w/ sparkling pool and lush mature landscaping, whether you prefer an afternoon BBQ or alfresco evening dining by the cozy fire pit, this is the perfect home for you!! The upgraded kitchen is a culinary delight with energy efficient top of the line brand name appliances and cook top. The kitchen is complimented by dramatic dark wood cabinets, granite and travertine stone tile. The formal living and dining rooms are accentuated with vaulted ceilings and multiple windows w/ custom wood plantation style shutters, 6 inch baseboards, and neutral hued paint and carpet. The dining room offers a built linen and china cabinet w/ a wine refrigerator. The master suite features a luxurious master bath w/ large soaking tub, private individual shower, dual sinks and spacious walk in closet. All additional bedrooms are large w/ ceiling fans, mirrored wardrobes, crown molding and beautiful baseboards. Additional features include spacious 3 car garage and driveway parking for 6! Energy efficient appliances, wood floor, travertine flooring, neutral carpet & paint, private built in BBQ w/ outdoor fire pit; custom dual pane windows and shutters. Close to award winning blue ribbon schools; the best shopping and dining the community has to offer and close to all freeways, and toll roads.
Contact Mike Kelly & Travis Fairweather @800-707-3136 Ext 7067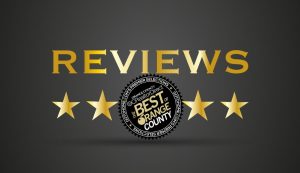 ---

Travis and Mike are a great team! They are extremely knowledgable, resourceful and delivered excellent customer service throughout the sale of my mother's home. They were extremely patient and kind throughout the process. My mother's home sold within 24 hours of placing it on the market. While she
had a beautiful home, in a desirable area, I believe Travis & Mike's pre-marketing and expertise made the sale! Most important, Travis and Mike went above and beyond to ensure my mom was comfortable with the process. They even accompanied us to visit what became her new home. (It was new construction, not represented by an agent). They remained in contact with my mom and I beyond the close of escrow. They are genuinely nice guys, and very easy to work with. Beyond 5 stars!
Review Source
: zillow.com
06/26/2018
Sold a Single Family home in 2018 in Anaheim Hills, Anaheim, CA.

---

We researched agents with experience in Anaheim Hills and chose Mike and Travis for their extensive knowledge of the market and area, as well as their ability to provide clear information and top notch assistance in marketing our home and getting it ready for sale. Travis was helpful in
coordinating with service providers to do touch up and maintenance type things before the house went on the market. It was helpful to have so many contacts for everything from painting to carpet cleaning to small repairs because all the providers were prompt and professional, and it saved a lot of time in trying to round up those folks myself. The photography and marketing for the home was very high quality, and the staging pro that Travis and Mike sent gave us great suggestions on how to make the home really look terrific, while only using what we had (wish she could come and do my new house too!). The brochures provided, along with active marketing on social media, provided great sales support. Mike and Travis helped with holding numerous "open houses," and assisted when an initial buyer had a very incompetent house inspector who made a serious mistake about the house. Mike worked to understand the issue, and although I think that that particular situation compromised our ability to sell the house as fast as we wanted, it was not at all anything we could have prevented, and Mike's help in particular was terrific during that episode. Mike was reassuring and professional throughout the process, which is frankly a stressful time. He and Travis (and the rest of the team) always responded promptly, provided feedback from potential buyers, and worked hard to sell the house. I would definitely recommend the Mike & Travis team to anyone seeking to buy or sell a home in Anaheim Hills. I think we made a great choice with them and am grateful for all their help and hard work.
Review Source
: zillow.com
06/10/2018
Sold a Single Family home in 2018 in Anaheim Hills, Anaheim, CA.

---

Mike and Travis did a great job in the entire process of selling our house. This included market research to determine a reasonable asking price. Taking photos of the house for brochures and on-line marketing. Helping us stage the house to truly show it in its best light. Staffing open houses to
attract prospective buyers. Working with the buyers and their agent to address last minute issues and concerns and to close the deal. Very professional and consistent attention to details.
Review Source
: zillow.com

03/22/2018
Sold a Single Family home in 2018 in Anaheim Hills, Anaheim, CA.
---

Travis and Mike are super honest and super experienced. I was very lucky to have them represent me. They treated the house and listing like it was their house. They took are of my house since it was empty with TLC and never had to worry even though I was miles away in a different state. I could't  Recommend them more. Five stars
Review Source: zillow.com
03/21/2017
Sold a Single Family home in 2011 in Anaheim Hills, Anaheim, CA.
---

Mike and Travis were simply fantastic to work with! Not only were they able to assist my employer with purchasing his dream home, they did such with utmost care and attention – making the process of buying a home simple, comfortable and seamless! A call was never unanswered, a question or concern  never left in limbo! Even after closing, we have been in constant communication and the dedication on their end persists! I appreciate Mike and Travis for their drive to go above and beyond for my employer and his family and make dreams come true!! Thank you Mike & Travis – We would recommend you to anyone and ALL, you both are amazing!
Review Source: zillow.com
02/19/2018
Bought and sold a Single Family home in 2018 in Anaheim Hills, Anaheim, CA.

Don't bother going anywhere else ! My wife and I have purchased 4 homes over the past 35 years. We have had many realtors that all got the job done…Eventually. However, none can even hold a candle to the perfectly crafted team of Travis Fairweather and Mike Kelly. If you want your house to  be sold or purchased with lightning speed, efficiency, experience beyond belief, polite professional integrity and just plain genuine people, this is your team. If you want a realtor that does not answer their phone, or worse yet does not call or text you back then this is not your team. The phone calls were answered before the second ring sometimes before the first ring even finished. My text inquiries were returned with appropriate valid and accurate detailed information promptly as soon as ascertained. At times, in just minutes. Our offer was accepted on Christmas Eve. While most people were out Christmas shopping Travis Fairweather was working on our behalf to get our offer accepted by the buyers. This is the guy I want in my corner hands down. If you want a realtor that does not do what they say, uphold their commitment or misrepresent to you information, then this is not your team. If you want the best, Travis Fariweather's diverse background in lending, construction and real estate makes him the most knowledgeable if have ever met. How do they handle snags ? We had a snag in one situation requiring the need to go a complete different direction Travis quickly assisted and guided us the correct way and made it happen, we closed today. There are those that say they do and those that actually do what they say. If you want to relax with the comfort of knowing that you have 2 of the hardest working professionals that really do what they say it's Travis Fearweather and Mike Kelly. In my opinion, 5 stars falls far too short. I give these guys 10 gold stars ! Superior, superior, superior.
Review Source
: zillow.com
02/10/2018
Bought a Single Family home in 2018 in Anaheim Hills, Anaheim, CA.
---
This was our second property transaction with this dynamic duo…the detail and personal time spent to help us get our home in prime selling condition was SECOND TO NONE. They went the extra mile for us on some tricky repairs and have amazing contacts – oh, and then there's the marketing piece…wow, my home looked like something from Architectural Digest. They are honest, ethical and now we have used them as listing and as selling agents – if you're in the market, you'd be wise to at a minimum meet with them and do your own comparison. Mike has exceptional negotiating skills and Travis's attention to detail will guarantee that a deal never goes south. USE THEM!
Review Source
: trulia.com
Helped me sell a home