For Homes For Sale in Buena Park, CA
about Kay:
Looking for a Real Estate Agent who puts you first?
With Kay Lee, information is king. As one of the most highly rated realtors Buena Park has to offer, Kay has established a solid reputation for being very responsive to client queries and keeping them well informed on the progress of their transaction. Not only does she provide her buyers with a wealth of information on the properties they are considering, but she also guides them on key areas of concern that can make or break the transaction. 
Educating her clients on property investment when looking to buy Buena Park homes for sale has made her a popular choice for newcomers who can rely on her for helpful guidance. Her keen negotiating skills and vast experience and knowledge make her a buyer's secret weapon when looking to close a deal. With a mix of determination and friendliness, she has repeatedly and successfully negotiated deals that leave both buyers and sellers happy. The entire process from finding suitable listings, negotiations, inspections, and even loan processing are all ably handled by her team.
Sellers are also not left out of the loop as Kay applies well-strategized marketing plans that effectively promote properties and attract quick deals. Whether it is home staging for open houses or networking with buyers' agents, she works hard to ensure properties are well presented to guarantee strong offers. Her 'Clients-First' approach helps anyone who works with her feel that their interests are her priority always. 
Kay is also a financial expert well versed in handling foreclosures and short sales. While she can help buyers find great deals in this niche market, she does also work with the prospective sellers to help salvage the situation by making use of loan modification programs and alternatives to short sales. A bilingual who speaks English and Korean, she also assists those relocating from abroad find the perfect homes for sale in Buena Park CA. 
The Expert by Your Side
When you're selling: My track record of success means I know how to showcase your house effectively, market and promote it so that it attracts qualified buyers and get it SOLD for the highest price. Throughout the process, I'm with you every step of the way, making sure your questions are answered, all the details are handled expertly, and the entire experience is a positive one.
When you're buying: My expertise in the local market means I can introduce you to homes that meet your criteria – and notify you immediately of brand new listings. I can advise you on what to look for when viewing a home, so you don't make a catastrophic mistake, and I can arm you with in-depth details on every property you see. When you find a home you fall in love with, I know how to negotiate effectively so you get that property, at the best possible price. In fact, nothing pleases me more than saying, "The home is yours."
The Right Real Estate Agent for You
Whether you're buying or selling, it's ultimately about realizing a dream. I understand how much the decision will mean to you. In fact, that's one of the reasons I became a real estate agent – to help people buy or sell a home, while making the process easy and trouble-free. Clients often tell me how much they appreciate my expertise, my willingness to be there with them every step of the way, and my determination to get them the best deal. They also tell me I'm friendly and a pleasure to work with – which is quite a compliment!
Next Steps
If you're looking for a real estate agent, it's important that you find someone who is a good fit for you.So let's talk. Whether you're selling or buying, I'd like to learn more about you and your needs and goals. You can count on me to "tell it like it is" and give you a realistic picture of what is possible.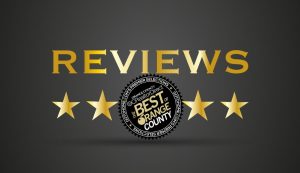 ---

We are very pleased with the service we received from Kay and her team (Team Lee and Perrin). Kay is knowledgeable, experienced, diligent, honest, and organized. Even though there were a few things that concerned us due to the complexity of a probate sale, Kay made sure everything went smoothly .
Kay provided us with status updates frequently, and walked us through any questions and concerns we had. Kay and her team always went the extra mile to help us during, and even after, the close of escrow. We highly recommend Kay to anyone who needs an A+ agent. A big thanks to Kay, Julie, Jinhee, and the Lee and Perrin Team.
Review Source
: zillow.com
08/31/2018
Bought a Single Family home in 2018 in Buena Park, CA
---

I will not hesitate recommending her to my friends. Actually, I can confidently recommend her. As a result, I will expect to receive gifts or big thank-you messages after their deals are over. I feel that she is very skillful and she knows how to make a deal happen in a best way. She helped me
with both selling and buying. I felt she was a good adviser, a teacher, and a helper during the entire moving journey. She usually proposed great directions based on the information that had been dynamically collected from my wife and me. Especially, as a seller, I saw her special skill in staging a property, which made the property sold quickly with the best price. Her husband treated my property as his own home. My wife and I were surprised at his unexpected cares (e.g., several clean-ups, minor fixings, etc.). Several things in my mind. She is a bi-lingual agent (English and Korean). She was able to communicate with my wife who speaks Korean only. She is reasonable and sincere. She did not over-promise but taught the reality and found a best direction when we encountered difficulties.
Review Source
: zillow.com
03/05/2018
Sold a Single Family home in 2018 in Buena Park, CA.

---

I believe home purchasing is the single most expensive purchase one can experience over one's life time and I am glad that I could successfully experience this keystone event in my life (and with my family) with Kay Lee. For little bit of background, I've known Kay Lee from renting a town house

(as a tenant), and Kay and her associates were very helpful with everyday events that require property owner's attention. They were very helpful in finding the middle grounds to satisfy both the tenant and the property owner. Their negotiation skill is a top notch. As far as buying home experience goes, Kay helped me to beat an irresistible cash offer the other party submitted against my 20% down offer. Yes, I did hear multiple horror stories on how cash offers will stand out and ruin your dream home purchase but this time it was different with Kay. As much as I want to go into details on my home purchase, I do not want spoil her agenda as her future clients can continue enjoying their dream homes but I must confess, Kay and her associates will get the job done. If you want to hire an average agent for your home purchasing or even property selling experience, look else where because Kay Lee and associate will make sure they find the means to exceptionally satisfy your needs. Lastly, I do want to thank Kay, Victor and her associates for letting my family and two kids to move into my dream home and I have no doubt her future clients will also enjoy their dream house to come true.
Review Source
: zillow.com
11/07/2017
Bought a Condo home in 2017 in Buena Park, CA.
---

I've worked with other agents before but Kay and Victor go above and beyond 5 star service. They got us top dollar for our home above market price and it sold fast (in about a week)! They really know what they're doing. They are very attentive to details which shows in the presentation of the

home and the buying/selling process. They consistently communicate with you which helps you lower your anxiety through the whole process. They are very resourceful with inexpensive, quality handymen, contractors, painters, landscapers, etc. What ever you need done to your house, they take care of it for you. This was definitely the least stressful transaction I've ever done. I would recommend Team Lee and Perrin if you want a seamless experience. You will not be disappointed.
Review Source
: zillow.com
07/31/2018

Sold a Condo home in 2018 in La Habra, CA.
---

I want to just say Kay and Victor are just such wonderful people. Yes, this is supposed to be a review of them as real estate agents, but what stood out to me most was just who they were. All the amazing reviews clearly state their professional abilities and we were also fortunate enough to have
them by our side as we purchased our first home. It was a super smooth process and Kay and Victor were both there to help us find a home asap and teach us what to look for and renovate for future resell purposes. I have been told horrible buying experiences, so we were surprised that it was such an easy process, but that's all thanks to K&V! First, K and V are the cutest couple ever! We definitely aspire to be like them as a couple and parents. K and V are genuine and authentic and tell you like it is, so you can trust what they say. They also care about us not just as clients, but as if we were family or close friends. They were so good with our little baby even though she has stranger danger. All in all, if you work with K and V, you'll end up with not only a new home or selling a home, but also with new wonderful people in your lives.
Review Source
: zillow.com
06/17/2018
Bought a Single Family home in 2018 in Fullerton, CA.
---

I feel very lucky to have only experienced the best of Kay Lee and her team. I cannot help but give her 5 stars. I would give her more if I could. My husband and I recently purchased our very first home in Buena Park. In this super-competitive real estate market, it was not easy to find our dream home. Our budget was quite tight but I still dreamed. And I knew that Kay is the go-to person when it's time for us to buy a home.
After shopping around for several months, I finally found a perfect home for our family. It was a weekend afternoon but I called Kay and told her I want to write an offer and she immediately responded even on her way back home from Las Vegas conference. Kay was available anytime and every time for us even on weekends and nights. She was very professional and responsive.
While discussing our offer, she let us know that there was a full price cash offer competing against us but I knew that we were in good hands. She was very confident and I trusted her. I actually had the feeling that we could beat the cash offer with our mere 20 percent down because I knew she excels on what she does.
So we ended up winning our dream home and now I am writing this review with smile on my face. I would highly recommend Kay and Victor to anyone who is looking for any purchase/sell/rental.
Thank you Kay and we are very grateful and honored to know you!
11/6/2017
Buena Park, CA

---

Kay and Victor are the best at what they do. They helped me purchase a townhouse back in 2012, and recently to purchase another house in Buena Park. I really appreciated that Kay went the extra mile to put together a buyer's cover letter to present to the seller when she submitted my offer. During the entire negotiating process, she offered her honest and professional opinion, explaining any pros and cons to both sides, but she never pressured me into making any decisions I wasn't comfortable with. Thanks to her awesome negotiating skills, our offer was accepted.
From day one of escrow, Kay and Victor kept me well-informed (via phone, email, and text) of what was going on and what I needed to do. They emailed me a general escrow timeline, which helped me to make the necessary plans as a buyer, and they used DocuSign, which made signing documents right from my phone so convenient and fast. Victor helped immensely during the inspection/request for repairs part of escrow as he is very knowledgeable about the current laws and codes relevant to real estate. Even after the close of escrow when I was in the process of remodeling the property before moving in, I had some questions about the kitchen layout, and Kay emailed me pictures of kitchens in other properties within the same community, so I could compare and make the best decision.
On top of this, Kay and Victor helped me rent out my townhouse after I moved out by listing it, showing it to prospective tenants, making suggestions on how to make my rental more appealing to renters, and reviewing applications with a fine-toothed comb. As a result, I have found tenants for my townhouse, and I can't be happier. I highly recommend Kay and Victor for all your real estate needs!
7/1/2017
Buena Park, CA
---