in La Habra, CA
562-400-7004 | CA BRE No. 01895143
ray@rfrealtor.com
about Ray:
Acquiring his license in 2011 Ray never set out to be your average Realtor.  In 7 years he has represented over 300 families and sold over $200,000,000 in Real Estate.  During that time he has served as a Pacific West Association of Realtors Director as well as for the California Association of Realtors where he currently holds a board position.   Ray is also a current La Habra Planning commissioner and involved in the La Habra Host lions club.
Ray comes from a sales and management background, working as a project manager for his family's construction company as well as being a top sales associate and assistant manager at The Sharper Image.
At only 37 years old, he know what today's Savvy buyers and sellers need and want in a Realtor and that's where much of his success comes from. He prides himself on being constantly available for his clients and giving everyone "Million Dollar Service"
So when it comes time to make the huge decision of buying or selling a home, call a true professional, Ray Fernandez
---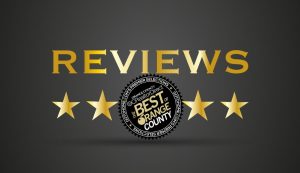 ---

After our younger daughter left home for college about two years ago, we started to think about moving out of Irvine to a place that meets our desire. Our criteria were difficult to meet. It needed to be at a better location ideally with a quieter neighborhood, a view, a big bright kitchen, at  least one downstairs bedroom and a decent sized backyard. In addition, we also needed to sell our existing house before buying a new house and the new house could not be more expensive than the old house in order for us to transfer the current property tax rate. It took us more than a year to survey various neighborhoods and lots of inquiries with many different real estate agents with no result. It started to sound like a mission impossible and we were about to give up the house searching, then we met Ray! I still remember that one fine morning, when my friend took me for a morning walk in La Habra Heights, we spotted a house listed by Ray and I fell in love with it after I saw the property. I took the 2nd trip with my husband and he fell in love with the house as well. After we indicated that we were interested in purchase the property, Ray was able to take in our requirements immediately and helped us to create a marketing and transaction strategy. He helped us accurately gauge the market temperature and listed our existing house on the market in a timely manner. He negotiated with the opposing agents on appropriate contingencies to protect us from unexpected fall-outs. We were able to sell our existing house in time to purchase the house of our dream within three months. During these three months so many things could go wrong any day but Ray's team made it so smooth from staging, mortgage rate locking to escrow and to negotiating a rent-back for after we sell the existing house but before we close the new house. Ray and his team did an amazing job and delivered excellent service to us. They've made a mission impossible into a dream coming true! Go with Ray to get excellent service and amazing results!
Review Source: zillow.com
08/01/2018
Bought and sold a Single Family home in 2018 in La Habra Heights, CA.
---

Ray and his team are amazing! We bought our first home with another realtor and after working with Ray I wish we had never worked with anyone besides Ray. We recently have sold and bought another home with Ray and couldn't ask for more. He is right by your side the hole time. If you are looking for  an honest, hard working, knowledgeable realitor, Ray is it. I would recommend Ray to everyone!
Review Source: zillow.com
03/24/2018
Bought and sold a Single Family home in 2017 in La Habra, CA.
---

Ray made selling our precious house as easy as possible. He is extremely knowledgeable and knows what needs to be done. He and his team were in constant communication and helped explain anything that didn't make sense. Thanks Ray!e.
Review Source: zillow.com
10/25/2018
Sold a Single Family home in 2018 in La Habra, CA.
---

We were very happy with our experience with Ray Fernandez and his team. Ray recently sold our house by understanding what homes are really selling for and got an excellent price for ours. It exceeded our expectations. I have full confidence in recommending Ray Fernandez to anyone interested in selling or purchasing a house.

Review Source: zillow.com
10/19/2018
Sold a Single Family home in 2018 in La Habra, CA.