in Lake Forest, CA
949-310-3240 | CA BRE No. 00823355 | 00983637 | 01296653 | 01228669
jimzakhar@regencyre.com
about The Zakhar Team:
Jim is a Real Estate Broker, licensed by the State of California Department of Real Estate, and a founding co-owner of Regency Real Estate Brokers, where he served as Chairman of the Board in 2005. Jim sets the standard and direction of the Zakhar Team. Since moving to California from Chicago, Jim has built a solid reputation as a marketing expert and strong negotiator. A constant stream of referrals from satisfied clients has kept Jim at the top 1% of successful agents nationwide.
Cheryl is a licensed Real Estate Agent and a founding co-owner of Regency Real Estate Brokers. In addition to representing buyers and sellers, Cheryl manages income properties, designs the long-term marketing plans, and maintains the budgets and financial functions.
Jim Zakhar III began his career in real estate after he graduated from the University of Arizona. Jim III's dedication and desire to succeed has been unmatched by many in the industry. He has a strong background in business finance, management, marketing, and knowledge of the Southern Orange County real estate communities.
With years of real estate experience and a background in technology, Jake brings to the table skills not often found in the real estate profession. Driven by customer service, coupled with cutting edge technology tools, both buyers and sellers receive the highest level of service while accomplishing their goals in the most effective, efficient manner when working with Jake.
---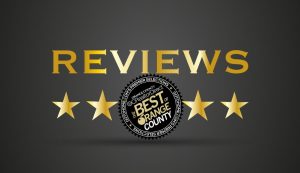 ---

We have used Jim Zakhar, Sr., three times now — twice to buy (1994 & 2016) and once to sell (2017). Each time we could see that it was important to Jim to do right by us. He made sure that we found the right house for us — he didn't let us settle for the right house in the wrong location. He  knows the market so well that he knew we could find the right fit. Jim made sure that when we did find the right home that we didn't overpay in our excitement. When it came time to sell, Jim had "a Rolodex full of" referrals in his phone of good quality, good priced workers/contractors that could step right in and help move along the job of fixing up our old home. His recommendations were spot on! When we put the house for sale it looked the best it had in 22 years — definitely better than when we bought it. The updates went quickly and smoothly. Jim marketed the house well, and we received multiple offers after just one open house! We closed escrow in only 25 days above asking price at $30,000 more than we originally thought. We wholeheartedly recommend Jim Zakhar, Sr., for all of your residential real estate needs!
Review Source: zillow.com
Bought and sold a Single Family home in 2017 in Lake Forest, CA.
---

We chose the Zakhar team because of their knowledge of the tract we lived in for over 25 years. When we first moved in, their signs were everywhere in the neighborhood and seemed to sell quickly. So decades later, when we eventually sold, the Zakhar team was our first choice. We obtained  excellent advice on how to price the home, when to reduce the price and how much, what to fix or improve (and not improve) so we could maximize the chance of getting a good offer without spending unnecessary money. As a result our house attracted a good offer within 2 weeks of listing, and we were painlessly guided though the sale process from the date of the offer through close of escrow
Review Source: zillow.com
Bought and sold a Single Family home in 2017 in Coto De Caza
---

Jim and his team have bought or sold 9 homes for our family over the past 20 years. He is the most professional residential broker I have ever met. I am a commercial real estate broker and deal with other brokers all the time. His expertise in the market and negotiative skills are exceptional.   He is extremely honest and is very attentive. You never wonder what is going with showings, offers, etc. Reports regularly. Always felt we got the best price when buying and selling. A really good guy with a great family.
Review Source: zillow.com
Bought and sold a Single Family home in 2017 in Coto De Caza, CA.
---

High quality professionals with a solid team behind them. This was a complex sale of an older home with water damage. They navigated us through the process, got the house back on the market and sold.

Review Source: zillow.com
Sold a Single Family home in 2016 in Lake Forest, CA.