in Tustin, CA
714-337-2500 | CA BRE No. 01243459 | 01208091
JenniferPalmquist@FirstTeam.com
about Jennifer and Rosemary:
We are a Hall of Fame award winning mother and daughter team, currently ranked #l Team in sales at our First Team office as well as the #1 Team in our market.  With over 25 years of experience in real estate sales and marketing, we strive to provide our clients with the highest level of service and guidance throughout the entire home buying or selling process. We will use our experience in finance, contracts, negotiating and marketing to our client's best advantage. We pride ourselves on fully understanding our client's needs, viewing our client relationship as a partnership, and making your objectives our #1 priority. It is our goal to provide the most professional real estate service available in an ethical and honest manner…
"Professional service with a personal touch."
---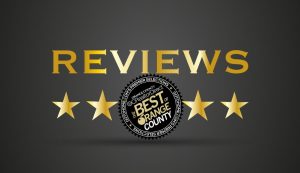 ---
We met these incredible ladies a year before we actually were going to sell our home. We thought that renting might work for us….thus the delay, because we decided that renting wasn't for us and that it was time to sell. 
Review Source: trulia.com
07/08/2017
Helped me sell a home
---
Rosemary and Jennifer are very professional, friendly and down-to-earth. They were always accessible and often responded to a phone call or email immediately or within minutes. Their integrity is beyond question. They are always straight-forward and honest and respected by other Realtors. After interviewing other real estate teams, I selected them to represent me and they listed my home for $50,000 more than another team recommended! The house sold to the first people who came to see it, so it was definitely listed at the right price. The First Team third-party escrow and title companies were excellent. I could not be more pleased with the result.
Review Source: truila.com
02/08/2017
Helped me sell a home
---
Rosemary Kral and Jennifer Palmquist were excellent to work with! We sold our home in 10 days. We met with them on a Tuesday, had the house photographed on Thursday, listed on Friday, an offer on Saturday, 2 open houses the following week, a second offer that week and a contract signed on day 10. The photographer they use took amazing pictures of the house, thus producing a beautiful marketing brochure. These women are sharp, professional, friendly and fun to work with. I highly recommend Rosemary and Jennifer!
Review Source: truila.com
11/13/2015
Helped me sell a home
---

Thank you so much Jennifer and Rosemary for going above and beyond for us!  
Review Source: yelp
10/24/2016