in Villa Park, CA
about Shaun:
Service. Trust. Availability. Reliability. Accountability. Speed. 
As an agent who's an expert in this local area, I bring a wealth of knowledge and expertise about buying and selling real estate here. It's not the same everywhere, so you need someone you can trust for up-to-date information. I am eager to serve you. Here are some of the things I can do for you:Find Your Next Home
You need someone who knows this area inside and out! I can work with you to find the right home at the right price for you, including all the neighborhood amenities that matter – not to mention the essential criteria you have for your ideal home
Sell a Home
When it's time to move, you need someone who will advertise your home, show to prospective buyers, negotiate the purchase contract, arrange financing, oversee the inspections, handle all necessary paperwork and supervise the closing. I can take care of everything you need, from start to close.
Consult on Home Selling Tactics
Oftentimes buyers don't visualize living in your home the way you do. I can make your home attractive to its ideal audience – which can help you get top dollar. Things like staging the home, making repairs or minor improvements, or even simply painting the walls can be the difference between a home resting on the market and one that's sold fast.
2014 Diamond Society
---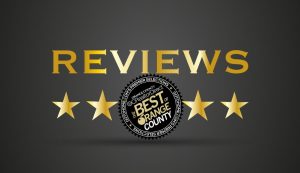 ---

I'm very happy that I picked this amazing team. Initially, i felt intimidated and inexperienced with the selling process for our first home. They walked me through the whole process with ease, professionalism, excellence, experience and enthusiasm. We were able to sell home within a very short time  and even closed escrow 2 days prior to scheduled time. Our agent Shaun and his associates worked really hard to make this happened. Highly recommend because they deliver results. Job well done and i'm gratefulReview Source: zillow.com
09/21/2018
Sold a Single Family home in 2018 in Villa Park, CA.

In the process of selling my mother's home, I had interviewed several real estate agents. I chose Shaun for a number of reasons, and I feel very fortunate to have done so. Shaun had reached out to our family with a number of personal notes, and was very sympathetic to the recent loss of our mother. Although the other agents came equally well prepared, Shaun seemed to have the best grasp on the local market, and his insights were more in depth than the other agents. All the other agents had suggested a lower price for the initial listing. Shaun firmly believed in the value of the property, and argued for a higher price. I was nervous, but trusted his numbers and expertise (his average sold/list price is over 100%, and this is NOT because he undervalues homes). He confidently predicted we would have multiple offers even at this higher price, and he was absolutely right! As a result of his strategy and negotiating skills, we were able to finally accept an offer 3.2% over the initial asking price.
Not having sold a home before, I thought it would be a difficult process since I lived out of the area. Shaun carefully explained all the paperwork, and used a process that allowed me to do everything from home. All of the advertising materials he had made for the house were superb and of the highest quality. He really made the property shine. He was also very quick with replies to any questions I had, and was willing to work with the group who was handling the concurrent estate sale of my mother's belongings.
If you are selling or buying a home in the Villa Park or Orange area, I strongly recommend that you give Shaun serious consideration. I just feel so blessed to have made the decision to work with Shaun. He really, REALLY knows his stuff.
Review Source: zillow.com
09/12/2017

This realtor is Five Stars all the way. If you want to sell you house fast and at the right price by someone who knows what they are doing, then Shaun is your man. He is engaging, hard working, honest, amazing negotiator, and genuine. He really cares about his customers, going above and beyond expectations. We had our house listed by another realtor for 6 months. Lots of bites but no sale. Shaun had it listed one month and it sold—–a master at staging, advertising and being available throughout the whole experience even during the loan approval stage.
Review Source: zillow.com
03/17/2016
Sold a Single Family home in 2016 in Villa Park, CA.
---

Shaun is an incredible agent. I know that any homes in the future – no matter where, I will use his services. He is knowledgeable, dependable, honest and sincere. His negotiation skills are unbelievable. During the process of buying our home, Shaun was on top of every facet. He was at the property for every inspection, viewing… anything at all that needed being done – even if it was not required by conventions. I am thoroughly impressed with his professionalism and dogged determination to do the best possible job for our family. Incredible experience!
Review Source: zillow.com
03/22/2016
Bought a home in 2016 in Cerro Villa Heights, Villa Park, CA 92861
---

Shaun is just wonderful! My wife and I were extremely fortunate to have Shaun as our buying agent. There are no words to accurately describe how positive our experience was with him. He is incredibly patient, knowledgeable, very easy to talk to and get along with. He was genuinely interested in helping our family find the right home. With Shaun, it was like we were visiting houses with a friend that just happened to really know the real estate market. He always had our best interest in mind. Shaun went out of his way to assist us throughout the entire home buying process and NEVER pressured us into making a decision. He found us our home, on the first day it was on the market (after he visited the home first to ensure we would like it- by then he knew exactly what we liked). When our lender couldn't come thru for us, Shawn helped us find a lender!! Wholeheartedly, Shaun is not just a realtor, but a friend. I endorse him to anyone and encourage anyone seeking above and beyond customer service and buying/selling experience to contact Shaun. SATISFACTION GUARENTEED!!!
Review Source: zillow.com
09/03/2015
Bought a Single Family home in 2015 in Anaheim Hills, Anaheim, CA.
---

Shaun is a seasoned professional, he makes the selling process smooth and hassle-free. He is an absolute pleasure to work with and I highly recommend him for real estate deals in Orange County. He goes above and beyond expectations every step of the way, a real pleasure to do business with. Super personable and hard-working. Highly recommended, best agent I have ever worked with.
Review Source: zillow.com
06/07/2017
Sold a Single Family home in 2017 in Anaheim Hills, Anaheim, CA

My search for a realtor to sell the family home in Villa Park began by visiting several open houses Saturday July 30th, 2016 with the intent of meeting and interviewing prospective realtors . One realtor stood out amongst all of the realtors that we met that day and that was Shaun Radcliffe. Shaun was not pushy nor too inquisitive; in fact he was a very attentive listener and interested in how he might be of assistance. He was very open to our ideas and made himself available the very same day to assess and value our property. He provided an impressive marketing plan to start the project within two hours of our meeting. Our home went on the market Aug 7th just 8 days after meeting Shaun and there were 3 solid offers on the home within two days and numerous more offers came in Aug 13th the day of the first open house just six days after the home was listed. By Aug 15th we had a signed agreement with a 15 day escrow. Shaun was extremely attentive. He was very quick and accurate in executing his objectives. Our home sold for more than we listed it because there were so many potential buyers and Shaun was superb in negotiating and completing the sale. We found working with Shaun to be an absolute pleasure!
Review Source: zillow.com
09/18/2016
Sold a Single Family home in 2016 in Villa Park, CA.