in Westminster, CA
714-261-0057 | CA BRE No. 00882491
knburnett@hotmail.com
about Kim:
Kim Nguyen Burnett is broker associate who lives in Orange County, CA since 1979. Serves clients since 1989. She speaks English and Vietnamese.
"I feel that I am a perfect agent to represent Westminster.   I am a Vietnamese refugee whose came to the US in 1975 as a teenager.  I am grateful to be raised in the US.  The Westminster city is now houses is the largest Vietnamese community outside of Vietnam".
Having Kim Burnett as my broker/realtor was my best decision ever.  Kim's years of experience and knowledge was invaluable.  If II had questions Kim took the time to answer and explain so I understood.  She sold my house within a week without putting out a sign.  I know that her enthusiasm and energy had alot to do with it.  I would recommend Kim to my family and friends.  She made what could have been a long involved process easy.
— Yvonne Gillett
Review Source: Home Smart Website testimonial
Ms. Burnett is simply amazing. She helped us sell our home in a very tough market with her due diligence and aggressive marketing strategies. She was there to guide us through each step and constantly updating us after each showing. She responded lighting quick whenever we had any questions. Through her hard work and dedication, it shows that shes very passionate about her job. Above all, she treated us like family and we truly treasure that. We'd definitely recommend her to anyone with real estate needs.
— Hieu Nguyen
Review Source: Home Smart Website testimonial
Kim's Newest Listing!

151 Chaumont Cir Lake Forest
2 bd 1 bth Condo 900 sq.ft.

$414,900
---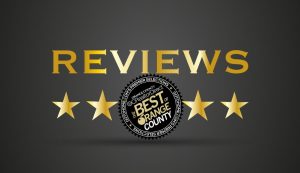 ---

Kim was the perfect realtor to sell my Westminster townhome. She is very connected in the Fountain Valley/Westminster community and really knows how to market. We received and accepted an offer right away, but she still held an open house to make sure a backup was in place if the first one fell  through. Kim really loves her work, and this shows in her responsiveness to questions and offers to assist where she could. She even brought us dinner on moving day!
Review Source: zillow.com
08/04/2018
Sold a Townhouse home in 2018 in Westminster, CA.
---

Kim is absolutely outstanding. She helped us sell our home as we prepared to downsize. She is very knowledgeable and attends to every detail. She is compassionate, honest and a very skilled negotiator. We felt grateful to have her by our side as we faced the stressors of selling our home.
Review Source: zillow.com
07/19/2018
Sold a Single Family home in 2018 in Santa Ana, CA.
---

Kim helped us sell our home and purchase another one. She is very knowledgeable about real estate and she had taken a very stressful time and gave us peace of mind. She kept us up to date in all the info and transactions we needed to do on a timely basis. We would definitely recommend her to  anyone who wants to sell or buy a home.
Review Source: zillow.com
01/29/2016
Bought and sold a Single Family home in 2015 in Buena Park, CA.
---

Hello My name is Linda Young I have sold Three Houses over my lifetime. all with realtors. No one even came close to to efficiency and professionalism of Kim Nguyen Burnett and her Team. We decided to sell our house in February 2014. we interviewed a couple of different realtors in april  2014 and were undecided, until we met Kim Nguyen Burnett. she talked to us like people, instead of a potential commission. she helped us to do the little fixes to our house to make it appealing without putting a lot of money into it, she even. helped us arrange for the work to be done. we put it on the market in late April 2014 and it sold fast. we closed on May 15th 2014. as we were moving out of state to be close to grandchildren timing was essential she was hands on every step of the way. we were on the road and we needed to do some of the signing electronically, again she came through. she made the whole process very simple. and got us top dollar for our house, she even gave us good advise and encouragement for looking for our new home in the Mid west. so if its a move across the country or across the city I highly recommend Kim Nguyen Burnett as your realtor

Review Source: zillow.com
07/26/2015
Sold a Single Family home in 2014 in Orange, CA.